Accounts Receivable Software

The Accounts Receivable software tracks customer invoices and payments.
FREE basic features or full version with free support and free updates
Email invoices
No monthly closing of the accounts receivable required
Handles VAT, GST, PST, HST and other taxes
Aged Receivables reports, AR Statements and more...
GL, AP, Inventory and more included

When setting up customers you specify the currency, thereby setting the currency for their invoices. The Aged Receivables reports and Accounts Receivable Invoices screen allow currency selection, so you can see how much is owed to you in each currency.

Accounts receivable invoices are not purged when fully paid, but are instead retained for sales analysis reporting. Sales taxes are calculated automatically and are very flexible to facilitate VAT, GST, PST, HST, etc. in various countries. Invoices can be computer printed or hand-written. Invoices print on plain paper to facilitate faxing and to avoid the expense of pre-printed forms.

The "open item" method is used to apply payments against specific invoices. Adjustments, discounts, and write-offs can be entered when entering the payment info.

An integrated phone dialer is available by right-clicking on customers, invoices, or payments.

Accounts receivable data is passed to the General Ledger software automatically via Journal Vouchers with revenues converted from foreign currency to domestic currency.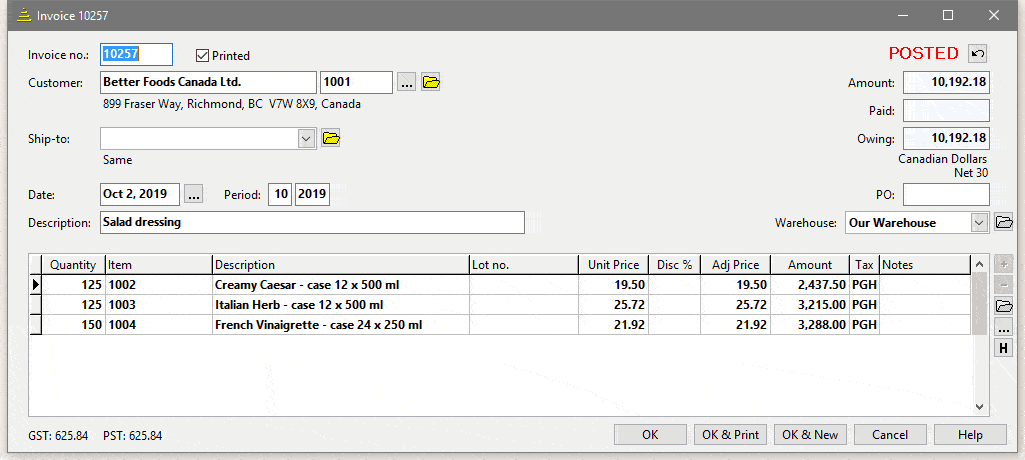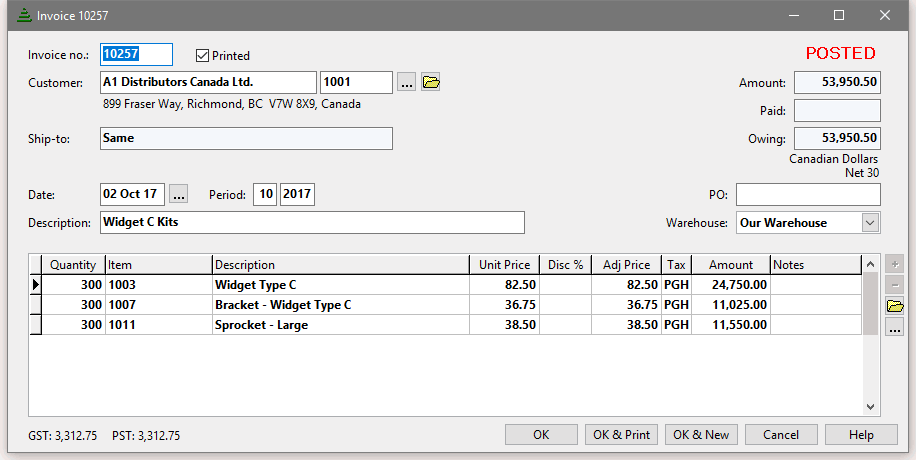 Accounts Receivable is available as part of:
BS1 Accounting - AP, AR, GL, Inventory Software
BS1 Professional Time Billing - Accounting Software with Time Billing
BS1 Enterprise Accounting - ERP, Inventory, Distribution and Manufacturing Software




BS1 (Business System 1) is a trademark of Davis Software
Copyright 1997 - 2018 Davis Software